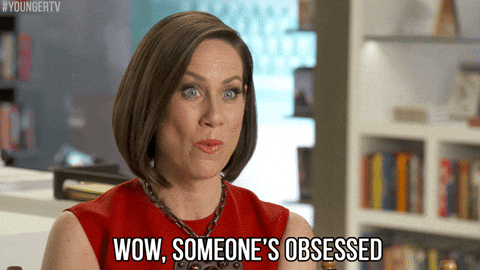 I've heard that so many people have discovered or re-discovered new hobbies since the pandemic started. I wish I could say the same, but instead I went through a huge life change in April 2020.
So I'm a little late to the game in terms of trying to start a new hobby. However, I do have recently discovered products, shows, places, or other things that I find myself starting to getting obsessed with.
My Air Purifier
I know, what a weird thing to start this list off with. If you live in the Western US, then you know that clean, fresh air is hard to come by lately. I have windows that need to be replaced, including one that is completely broken and stuck slightly open. Which means that I had to stuff something in the small opening and duct tape over it in order to prevent smoke and whatever else from getting in. Yet I was still not sleeping well and then I started to wake up with super dry and slightly stuffy nose and my throat hurting. After some research, I decided that allergens were most likely the culprit. Enter my air purifier, PureZone 3-in-1 True HEPA Air Purifier. And I've noticed a huge difference!
The Peak App
I don't know why, but I found myself looking through apps that help you with mental agility and health. I've heard of Peak before, but never tried it because you don't get a lot with the free version. Well, I downloaded and tried it for a few days and decided to get the year subscription. And I don't regret it! I've done my brain workout for almost a month straight. Not sure about differences or anything, but it does act as a break from work too.
My Own Chai Spice Mix
We had random snow a couple weeks ago and in preparation decided to try my hand at making my own mix for making a chai. I used Minimalist Baker's 5-Minute Caffeine-Free Chai Mix as my starting point. I pretty much followed their directions, though the only difference is that I added four tea bags of my regular breakfast tea (opened the tea bag and dumped the tea leaves into the mix). I also made the hot version by putting a teaspoon of the mix right into the mix and heated it up on the stove. To pour, I used a tea strainer to avoid getting most of the spices in my mug. It was delicious though cleaning up the strainer was a task. I think once it starts getting colder, I'll use the mix to make a concentrate and try that and see what I like better.
Trader Joe's
Okay, technically this is a rediscover as I have always loved Trader Joe's. However, moving out of California mean moving away from a lot of nearby Trader Joes. However, there are two in my new state and I decided that since I'm driving into the city for work about once a week, I might as well stop by Trader Joe's nearby while I leave. I've only gone about three times so far, but best decision ever!
OrangeTheory Fitness
Okay, I'm not sure that this really qualifies as an obsession. It's more of a my perfect way to get an hour of really good exercise in twice a week. I'm just glad that I finally tried it. I know that when I go in I'm going to get a workout and it'll be different from the other workouts so far. They seem similar in subtle ways, but it's never boring.
Photography
Okay, so not quite yet an obsession, but as I practice and am willing to go places by myself, I can see myself really enjoying this as a hobby. I live in a beautiful state and want to be able to take beautiful landscape photos. Astrophotography is another type I really want to get into. I still have to edit pictures from my last three outings.
Doctor Who
This is probably the biggest new obsession and my favorite. I caught up on any new episodes of other shows that were able to be aired or put up on a streaming site and didn't have anything to really watch. Well, somehow I got curious about Doctor Who and decided to try the first episode (of the 2005 reboot). And I love it!! So far at least. I just finished season 4, the end of David Tennant's Tenth doctor. I absolutely love him. I'm taking a few days before starting the next season and Doctor, but I'm sure I'll still enjoy it.
What have you been obsessed with lately?