A common theme I'm sure we've all been seeing this last week is how excited we are that we're finally in 2021. While we may not be out of the woods quite yet, there is definitely a lot of optimism about 2021 being better than 2020. I definitely feel better about 2021, though I'm staying cautious and prepared for the possibility of another rollercoaster year.
When I looked back on how I did my 2020 goals and resolutions, I was pleasantly surprised to find that I, despite what a clusterf*ck of a year it was, did pretty well! I hit about half of my goals and resolutions for 2020.
Let's dive in shall we?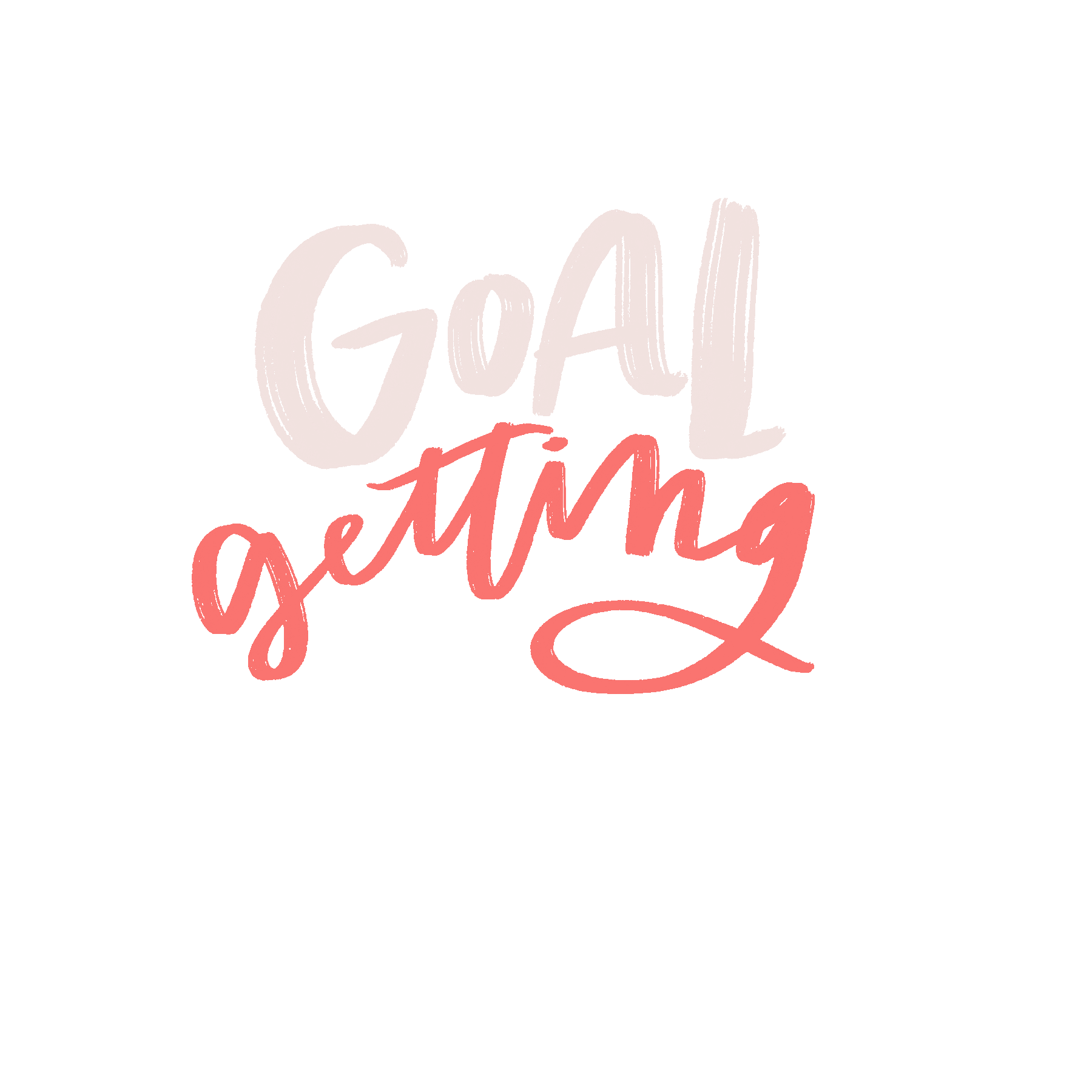 Goals and Resolutions | Non-Bookish
Add at least one additional workout to my current 2x a week routine
Back in June 2020, I discovered that I had gained weight. I wasn't worried about the number – I was more worried that I had slid into a very sedentary lifestyle and was not eating all that healthy. And I missed having muscles (even if they're small compared to others). So in July 2020 I joined OrangeTheory Fitness. And I love it. The only drawback is that they're high intensity workouts and I'm only doing classes twice a week. And nothing else. I need to add in more endurance based workouts to train my lungs and heart better (I think – I found this Shape article that kind of shows me that I need to add other stuff in). My hope is to add yoga or a short run or a hike on the weekends as a third day of workouts.
Continue to save money each month
As some of my bills and fun spending fluctuate every once in a while, I'm not putting a specific dollar amount for this goal. For me, saving anything from $10 and up is a win.
Declutter my closet and dresser
I really wanted to do this last year because I had the time due to major lockdowns. However, a lot of my clothes that I'm not currently wearing are pieces geared towards working in an office. I hope that things, including my office, start to slowly open up at some point this year so that I can go through all my clothes and donate/ recycle what I don't wear anymore or don't want.
Travel/ Take a trip
At least one. To ANYWHERE really. I am fortunate enough to work for a company that recently changed their Time Off policy where we get two weeks of Firm paid days. One of those weeks is in the middle of summer. I originally was thinking of finally traveling abroad again, but I'm starting to doubt that things will be safe by summer. So, I'm thinking of traveling somewhere within my own state or to a nearby state.
Cook a new recipe each month
Honestly, this might end up as a long shot considering that I don't exactly love to cook. I'm hoping that if I set out to cook something new and exciting, then I might get better at cooking in general, and cooking healthier.
Goals and Resolutions | Bookish
Make 2021 a (mostly) book buying ban year
This will be in line with saving money too. And helping out my local library (and the environment). However, I will be gifting myself a few books for my birthday; other than that, no buying books this year!
Read 75%-100% of books off my backlist
This has been a MUST since at least 2019. I own maybe 30 books that I have yet to pick up and read.
Increase my diverse reads to at least 25-50%
Sadly, books by BIPOC authors only accounted for 15% of books read last year. This definitely needs to be higher this year.
Buy bookshelves!
It will be a year in April since my poor books have not had a bookshelf to sit on. I am determined to finally get some set up in my new place.
Start a monthly 'what are you reading' get together with my girlfriends
I have several friends who enjoy reading as much as I do; I'm hoping that coming together once a month will help me stay connected. Since not being able to see my friends that live close by as much, I've realized just how lazy I've been in talking to my long distance friends. The only thing, is that I haven't actually reached out to any of them to see if they're interested; fingers crossed they are!
My Horoscope for 2021 | Gemini
There is just something about reading my horoscope that I love. I know that it's validity is something to be questioned, but I can't help being fascinated. For some reason, it was hard to find a concise year horoscope that still breaks down into categories, but I finally found the site Keen.com.
General
2021 is a highly stimulating year for your creative sign. You are able to feel more aligned with your highest good, and can even make some pretty fantastic new friends along the way.
As the year begins with some confrontational squares between Jupiter in Aquarius and Uranus in Taurus, you'll get a beneficial wave of abundance headed your way even through some gritty energy. This is also true in mid-February, May, and late December for you as Saturn's transit through Aquarius squares Uranus in Taurus, causing some chaotic waves in the world. This can be tough on others through much of the year; but because Saturn will be nicely angled towards your airy sign, it will be bringing you many insights and brilliant moments. This can be that time where you find yourself in a very powerful way. Expect the unexpected and be extremely grateful for the gifts you receive, because you deserve them!
One important piece of the 2021 puzzle is to really consider the transition period of your birthday months. You might be a little caught up during this year's Mercury retrograde cycles, which all take place in air signs. One of the most important for you occurs on May 29, following a transformative total lunar eclipse in your opposing sign of Sagittarius. This is a vibe that will definitely have you rethinking a lot of different pieces of the story. And although it can be a highly enlightening time when it comes to all aspects of your life, there is still much work to be done through the summer. Especially because you are also met with an annular solar eclipse on June 10—at the same time Mercury continues a tricky retrograde cycle in your sign until June 22.
Career and Money
This year, making crucial decisions means you must always be several steps ahead of everyone else. There's a strong chance for abundance, especially through major financial windfalls as Jupiter transits through the sign of Aquarius—more specifically activated from January through mid-May, and also mid-October through late December. Taking on multiple jobs or spanning several different work fields is highly probable as well. Saturn shifting through your personal ninth house zone of higher learning and education emphasizes your insatiable thirst for knowledge.
You have many routes you can really consider both for financial opportunities as well as fulfilling yourself spiritually in the world. You can really bring it all together, and be extremely happy with your career-related decisions this year.
The universe has a major plan this year for your dynamic sign of the Twins! All you got to do is show up and be willing to learn! There can be times where so many ideas are flowing to you that it is hard to keep up with the quickness of your own mind. So be very careful and willing to listen to every word that your colleagues say due to all the innovative Uranian energy zipping around your second solar house of finances.
Love and Romance
This year, trusting the signals your antenna catches is what this is what it's all about—especially since the north node of fate transits through your personal sign. There is a ton to be extremely appreciative of even if you feel lonely at times.
For those Geminis who are seeking love, this is the perfect year to let yourself have the upper-hand and ask someone out that you wouldn't normally be attracted to! Your tastes are changing, which most likely happened through some heartbreak you went through in 2020. You now know what you are looking for through a certain dating scenario you definitely don't want to revisit. The eclipse cycles this year are off the chains when it comes to finding your destiny.
The May 26 total lunar cycle is going to change you whether you are ready or not. It can bring a major partnership along even if you would prefer to be single for a little longer and play the field. This can be one of those magnetic meetings that seemingly occur out of nowhere. In fact, these eclipse events do contribute to some major "love at first sight" kind of energy, so do not be surprised if you weren't even looking for love, and it just appears right in front of your very eyes.
This takes your sign through most of June, as well even through a Mercury retrograde cycle in your very own sign. On June 10, a solar eclipse in your sign of the Twins enlivens your world, making you irresistible to all of your crushes. You are pretty much flying through this portal all year long, so be on your toes and ready for action, especially as November and December roll around!
---
Obviously, horoscopes tend to be more vague than anything. However, it still gets me thinking about how all of this, and what I think it means, connects to my goals and resolutions. It seems like there might be quite a few changes happening throughout this year. I'm hoping there will be a lot of positive happenings in my career and money as well as in my love life. We'll just have to see!
What are your goals and resolutions for 2021? What does your year look like to you?