And February is gone! Wow. Time has really been getting warped .. or should I say that it's been staying warped from last year. It's been hard when I only have a few things that throughout the day and week to help me know what day it is. But my schedule sometimes gets a little wonky and then I lose my sense of time. And as we make our way further into March of this year and closer to the marking of a year in a global pandemic, I want to make sure that I sent out all the good vibes to you and remind everyone to not forget to take the time to take care of yourself!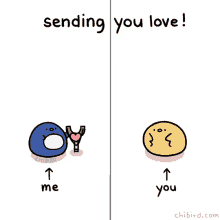 Reading and blogging always helps (at least for me)! I'm excited to share these great non-review book posts with you! And don't forget to check out some of the book related news articles at the end.
The Blog Posts
Stephanie at Adventures of a Bibliophile shares her list of Black History Month Recommendations. I love reading recommendation posts .. I always tend to find at least one book that intrigues me and that ends up on my TBR. Out of the three recommended, I already read one and have another on my TBR. Plus one of her TBR books is also on my TBR. I still think it's a good starting point for many.
The Quiet Pond gives us 16 book recommendations for black history month. They're all YA and middle grade recs, but some of the YA ones are intriguing enough I might venture into more YA again.
Nyx at Drizzle and Hurricane Books talks about whether YA books have too much romance. I've been trying to venture more into adult books. Even so, I still read a YA here and there. I definitely agree that balance and diversity is everything when it comes to romance in books in general, but definitely in YA. And it definitely does need to be realistic!
Nicole at Half Wild Books gives 10 great tips for getting out of a reading slump. It's always good to be reminded of how to get out of a reading slump. Honestly, my favorite tip is probably to take a break. Sometimes we just need it.
Simone at Simone and Her Books talks about the differences between reading a book and promoting a book. It was so nice to read the reminder that what we post/ talk about on our blogs, IG accounts, etc. is ours. That we control what we want to talk about because it's our space that we created to do so. And if we receive free physical ARCs, usually we are not required to read and review them. Publishers just hope that we do!
Amy at a Fangirl's Opinion (new to me blogger!) talks about her favorite meet cutes in YA fiction. I just skimmed over the list since she said that the list contains spoilers about the books. I only noticed a few books on the list that I have read; I also noticed a couple that are still on my TBR list, so I'm excited for when I get to pick them up!
Ella at Ella Isn't Reading (new to me blogger!) gives us a list of book recommendations based on subject (i.e. geography). You know that I love a unique recommendation list/ book pairing. And this list definitely fits the bill! I was happy to see many books that I've already read or are still on my TBR list.
Jen at Books on the 7:47 talks about a few books that are based on real people. This was a fun and short read that was still a learning moment in a way since I had no idea that any of these (besides Rodham) were based on real people or were at least inspired by real people! It made me curious about Cline's novel the Girls .. I've seen many read it and enjoy it.
Samantha at Bibliomavens (new to me blogger!) lists 6 reasons why historical romance is worth the read. I was intrigued by this post because historical fiction in general is not a genre that I tend to pick up (no idea why). So historical romance is definitely a genre that I rarely pick up. I wanted to see what the reasons were from someone who does read the genre(s). I liked the reasons, though not sure I'll be rushing to pick up the genre .. but regardless, good points are made!
Sofii at A Book. A Thought gives us a few tips on staying motivated to read and blog. Her tips are useful yet simple, which I love. Also, her writing voice is just lovely.
Shannen at Rekindled Bibliophile shares 5 LGBTQIA+ book recommendations for LGBT History Month (UK). I love that in recent years, readers are searching for more diverse reads and that includes more LGBTQ representation in books, across genres. It is a lovely thing to see happen in the book world. I only recognized two titles on the list, but a couple others sounded intriguing.
Marie at Drizzle and Hurricane Books shares with us a new feature on her blog Book Bloggers Talk and the first discussion about the future of book blogging. One, I love that she not only gives her own thoughts, but reaches out to other bloggers to get their take on the topic as well. Two, this first topic is so interesting! I think because I started with a blog before eventually starting an Instagram, I don't see an end in sight for book blogging. Blogging gives me more space for content plus, I mainly want to read other reader's thoughts and I get the most out of reading a blog post.
In Other News
Fast Company: Exclusive: Reese Witherspoon's wildly popular book club is now an app
Today: 32 books bestselling authors recommend to honor and celebrate Black history
LA Times: Everything you should know about Hollywood's new book boom
NPR: 2020 Book Concierge AND Dr. Seuss Enterprises Will Shelve 6 Books, Citing 'Hurtful' Portrayals
Book Riot: IN PRAISE OF MEDIOCRE BOOKS
Deadline: Netflix Takes Rights To 'Redwall' Books & Plots Animated Films, TV Series Based On Brian Jacques' Stories